A6-003
Classic Thigh High Close Toes with Silicone Band
Adopted firm, tight, and quality yarns and elastic fibers to give optimum fit.
Silicone Top Band can avoid slippage.
Contain more elastic in the toes and wider toe.
4-way stretch is very pleasant to wear.
Reinforced heel can fix the foot in position.
Friendly to the skin.
SuperOrtho compression stocking was made by high-tech German machines, anatomical design, seamless knitting, four way stretch structure, and it is very easy to put on and off. The graduated compression stocking can provide therapeutic effect for your leg to accelerate the blood circulation, 100% pressure at ankle, and gradually up to calf is 70%, and thigh is 40% , therefore creating upward force of venous return.
Medical compression stocking are classified for different classes, and according to the venous indication as below can help to determine on different compression classes. For all detail, also recommend you to consult your physician as well.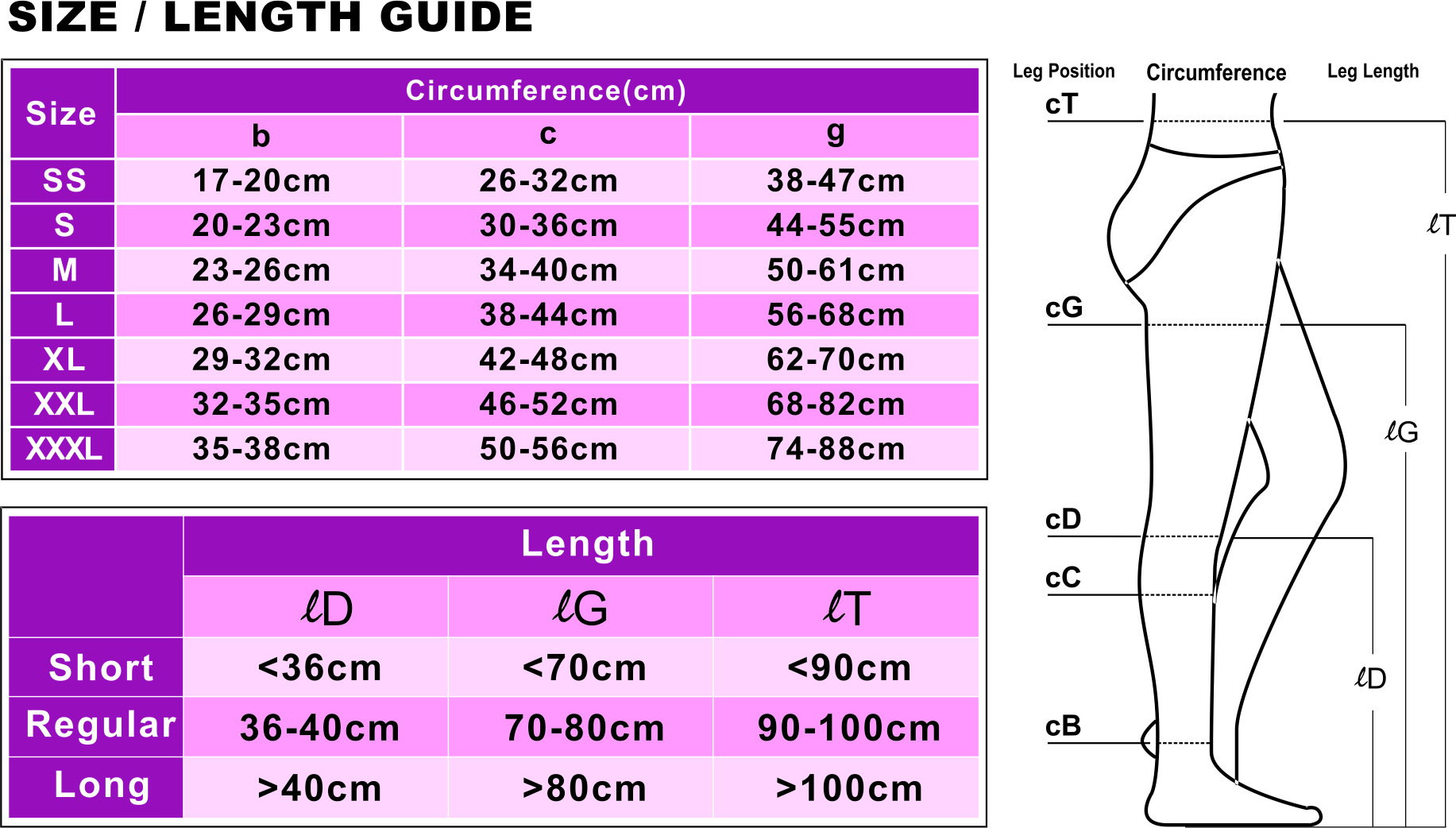 CCL 1: 15~ 20 mmHg
CCL 2: 20~ 30 mmHg
CCL 3: 30~ 40 mmHg
Color: Beige or Black
Composition:
80% Nylon
20% Spandex